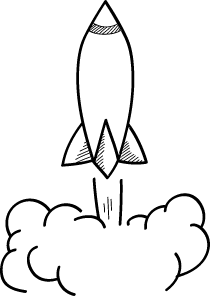 Development
Our clients ask us to apply our experiential techniques in a variety of different contexts and formats:
Contexts: organisational change; selection processes; acquisition/integration of new teams.
Formats: Development Centres; Assessment Centres; training programmes.
Underpinning these formats would be a variety of Models around best practice and procedure; competency frameworks; behavioural indicators:
We work with a client's own Models; competencies; procedures.
We have experience of universal Models and concepts e.g. Trusted Adviser; GROW Model; Trust Equation; Kubler Ross Change Curve; Action Learning Groups; Thinking Hats; Active Listening; Questioning Skills; Johari Window; Arc of Distortion; Transactional Analysis; Thomas-Kilmann Conflict Modes.
We have experience with the application and formats of a variety of behavioural indicators e.g. MBTI; HBDI; DiSC; Insights; Social Styles; Belbin Types.
Development

A Development event can take many forms and can be scaled to suit a large or small group. Ranging from a formal Centre which uses Assessment observation tools/practices through to small group Workshops.

Leadership
Influencing
Building relationships
Questioning & listening
Networking; personal impact
Difficult conversations
Handling conflict.

Training

Focussing on very specific topics these typically take the form of Workshops or as targeted interventions within an overall programme.

Feedback skills
Performance management
Account management
Diversity & inclusion
Presentation skills
Negotiation skills
Customer service
Consultative selling skills.

Assessment

These involve carefully written scenarios which challenge the participant in specific ways. Underpinning these observed interactions are a set of Competencies against which the participant is measured. This structure requires the professional role-player to be:

Thoroughly briefed on the commercial/technical context of the scenario.
Realistic and authentic in their portrayal of the client or colleague.
Maintain a high degree of consistency between different participants.
Provide feedback which is in keeping with the Competencies.

Recruitment

Our clients frequently include an experiential element into senior recruitment processes. Seeing a candidate in action can provide invaluable insights into how that person may perform their duties in the real world. Typically, we re-create conversations with various stakeholders or challenge the candidate with handling a sensitive Media interview. This approach is used in both the Public and Private sectors; here are some examples of recruitment processes we have worked on:

Commercial: appointment of a senior level Director to create a brand-new Service Division working across the global group.
Law: appointment of a commercial MD into a Partnership for the very first time.
Health: appointment of a new CEO for a regional Ambulance Service; appointment of a new FD for a major Health Trust.
Education: appointment of a Marketing Director for a third level College; appointment of a new CEO and Directors for a regional education authority.