Jenny Long MA PGCE
Position: DLA Associate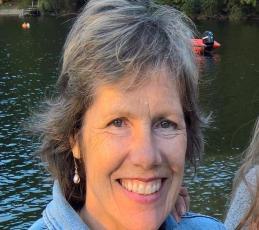 Personal Impact and Communication Specialist
Communication is at the heart of everything we do at DLA and Jenny brings together all the key elements of effective communication for the benefit of our clients.
Jenny has extensive experience in teaching, actor training, directing and workshop facilitation. She is a firm believer that techniques used by actors are transferrable to the business world and she takes delight in encouraging individuals to realise their full potential as communicators: bringing together the elements of words, voice and body language to maximum effect.
In Real Life: Jenny enjoys hiking in local mountains and forest parks, especially if there is coffee and cake at the end! She is currently rediscovering a love of yoga: To flow or not to flow; that is the question!
Follow Jenny Long MA PGCE on:
Back