Dave Rowan
Position: DLA Associate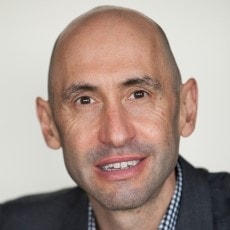 Creative Director
Dave provides the creative energy to deliver as our Forum Theatre and Event Specialist. He also takes the lead as designer, writer and Director on video projects for our clients.
Having trained as an actor Dave was soon combining acting roles with work as a Theatre Director and professional Playwright. In 1998 he took these skills into the Corporate Training arena and since then he has designed, scripted and delivered events all over the world. Whether creating an event or a video Dave works with the client to capture their key objectives and learning outcomes and then translates them into dynamic, engaging experiential events.
In real life: Dave loves swimming and is a keen Ceroc (Modern Jive) dancer. He is an Associate Director to the annual Cambridge Shakespeare Festival where he has directed over 50 productions. He also finds time (from somewhere) to act as Chairman to the Riverhouse Arts Centre and Gallery.
Back