Dan Long MA
Position: DLA Director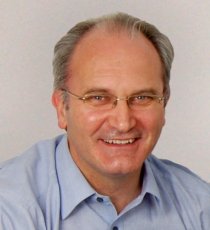 Role Play, Skills Practice and Coaching Specialist
Dan is the founding Director of DLA. Over 28 years he has built up an exceptional track record of working with world class organizations to deliver development programmes for national and international clients. Dan has real passion and enthusiasm for this work and uses that energy in the training room to enable participants to truly engage with their learning outcomes.
At the outset of any programme Dan takes the lead in focusing on the client's needs, their culture and their objectives. He then briefs the DLA team to ensure that they are immersed in the client requirement. Dan regularly receives high satisfaction ratings in feedback from clients and participants who comment that he brings a highly knowledgeable external perspective with an informal style of delivery.
In Real life: Apart from enjoying the fortunate position of living near mountains and beautiful beaches in Ireland, Dan takes pleasure in checking the progress of numerous trees he has grown from seed or cuttings.
Follow Dan Long MA on:
Back